IN THE HEART OF WEST BAY, DOHA
Hotel Park brings something different to Doha. Amid the bustle of Doha's West Bay business district, families can now gather to enjoy abundant green spaces, child-friendly play areas, good food and modern accessible facilities.
Hotel Park's sophisticated design and distinct architecture make the visitor's experience unique. Discover a secluded area to read in the water gardens, picnic under the shade of a Date Palm, or lounge under the light of West Bay's skyscrapers.
Hotel Park is the product of an ambitious vision to bring something different to Doha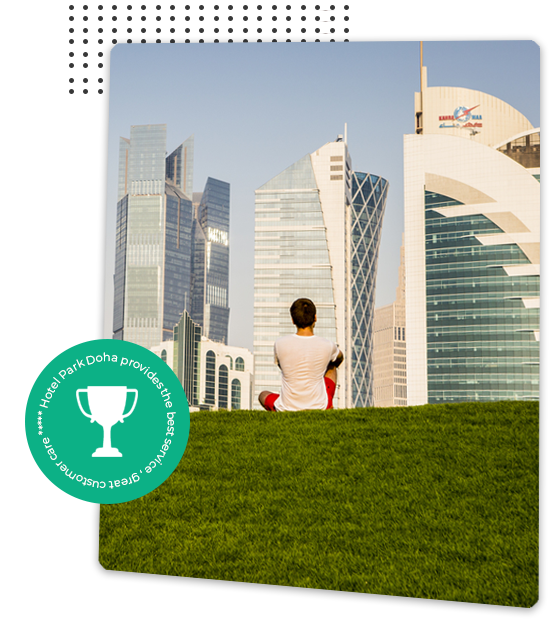 Want to know more about us?
Just download brochure...
This is your park, and it's alive.
Explore the five water features and surround yourself with 15 species of flora from all over the world. Kids can delight in designated play areas or chase a football in the park's open spaces.
Parents need not worry due to Hotel Park's 24/7 security, safety lighting, convenient underground parking and accessible restrooms.